THE IDEAL

offroad

trailer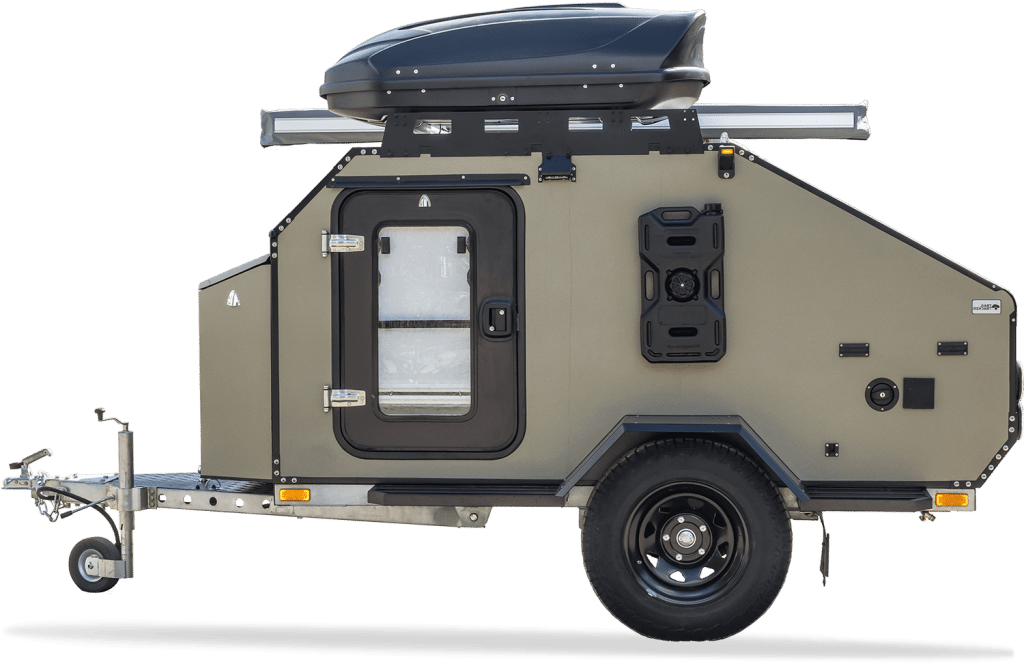 Do you want to experience the feeling of true freedom or simply drive to the places where no roads lead? The NAVIGATOR follows you everywhere you go.
The model has a robust design but is equipped with luxury. In addition to the large sleeping area and ample storage options, the NAVIGATOR is also equipped with a kitchen, 40l water tank and a 70 AH battery. A variety of additional equipment and accessories are also available.
Each Trail Tracker is handmade in the Russian city of Nizhny Novgorod. In our workshop people, talent, knowledge and experience come together, creating the most beautiful trailers of the best quality. Convenience, reliability, appearance and luxury – that's the Trail Tracker.
NAVIGATOR WITH INTRODUCTION PACKAGE
Green
2 doors
Solar panel
Superior mattrass
Built-in gas stove (2 burners)
Introduction sale
NAVIGATOR WITH INTRODUCTION PACKAGE
Green
2 doors
Solar panel
Superior mattrass
Built-in gas stove (2 burners)
Introduction sale
NAVIGATOR WITH INTRODUCTION PACKAGE
Green
2 doors
Solar panel
Superior mattrass
Built-in gas stove (2 burners)
Introduction sale